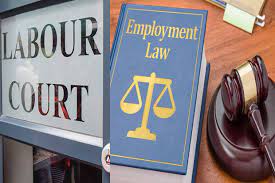 The respondent was employed by the appellant in Windhoek in 2018 and from December 2019 he worked as a Stock Controller at Bears Outjo. On 24 August 2020, the respondent, while at work and during working hours, was suspected to be under the influence of alcohol. The appellant suspended the respondent. On 28 August 2020, a disciplinary hearing was conducted where the respondent was charged for being under the influence of alcohol during working hours in breach of the company Code of Ethics. On the same date, the respondent was convicted as charged and dismissed with immediate effect.
The appellant . . .
Dear user, unfortunately you are not allowed to view this restricted content.
Please Login or Register in order to view.