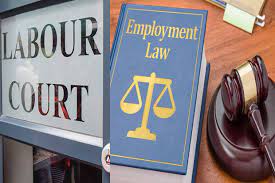 The respondent was employed by the appellant as an Assistant Workshop Manager from 1 September 2014. The appellant was experiencing a decline in auto sales. During April and May 2019, the appellant had engagements with the respondent regarding the economic difficulties the appellant was facing and as a result, the position of the respondent was declared redundant. On 30 July 2019, the first respondent referred a dispute of unfair dismissal to the Labour Commissioner's office. The arbitrator handed down an award on 16 August 2021 where she found that the respondent's dismissal was procedurally and substantively unfair and . . .
Dear user, unfortunately you are not allowed to view this restricted content.
Please Login or Register in order to view.