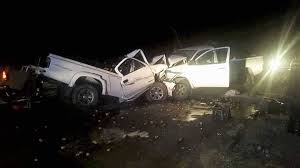 A collision occurred between the plaintiff and the defendant's motor vehicles. Both the plaintiff and the defendant were driving in the same direction when the plaintiff decided to overtake the defendant and in the process, their vehicles collided. Each party claimed that the other was at fault, but there was no counterclaim.
The plaintiff alleged that the collision was caused solely by the defendant's negligent driving and sought payment in the amount of N$ 60 034.89 (consisting of N$ 1 900 for towing fees; N$ 59 034.89 for damages occasioned to the vehicle). In claim 2 . . .
Dear user, unfortunately you are not allowed to view this restricted content.
Please Login or Register in order to view.