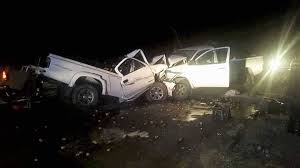 The applicant instituted a claim for damages incurred by him as a result of a motor vehicle accident between his vehicle and that of the first respondent. The applicant's vehicle was driven by a Mr. Festus Negongo, whereas the respondent's truck was driven by its employee, the second respondent (Mr Nangolo Lugambo).  Mid-trial, the applicant realised that he could not call the second respondent to testify as a witness because his two-page witness statement only contained his name and signature, making it incomplete. The body of the witness statement was missing. This resulted in the applicant . . .
Dear user, unfortunately you are not allowed to view this restricted content.
Please Login or Register in order to view.